Joseph Viener
Primary Office
100 Herricks Road
Mineola, NY 11501
Education
Benjamin N. Cardozo School of Law, J.D.
Joseph Viener, New York Medical Malpractice Attorney - The Sanders Firm
Joseph Viener, partner at The Sanders Firm, specializes in New York Medical Malpractice claims. He discusses his philosophy on how no hospital ever tells you their negligence caused a loved one's death or a medical malpractice problem; they leave the patient wondering what to went wrong.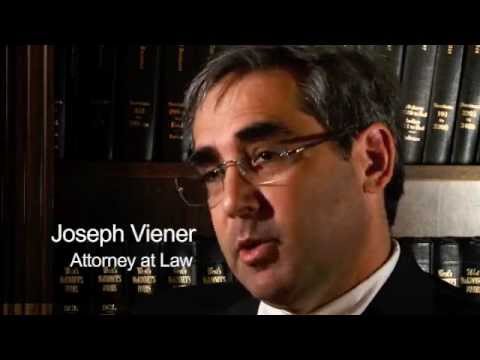 Joseph B. Viener, graduated from the Washington University in 1981 and the Benjamin N. Cardozo School of Law in 1992. He is admitted to practice before the New York State and Federal Courts.
Mr. Viener is a member of Sanders, Sanders, Block, Woycik, Viener & Grossman, P.C. He joined the firm in 1992. He supervises the Medical Malpractice Department at the firm. He ensures that all cases are given the individualized attention they deserve and are processed timely and efficiently. Mr. Viener has also represented the firm's clients in discrimination cases. Mr. Viener has successfully fought for the rights of prisoners all over New York State. Additionally, he has successfully litigated claims against the police for unnecessary force during arrests and wrongful interrogations.
Mr. Viener is very active in charitable work for UJA. He was Chair of the New Leadership Committee. He is married and is the proud father of three children.
Print
Download PDF
Share